READY TO ReSET?
DO a bONE BROTH FAst
If you want to lose weight or reset your health and also want something…
✓  Easy
✓  Effective
✓  Delicious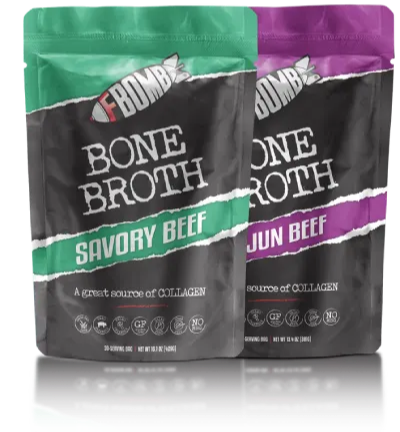 READY TO RESET?
DO A BONE BROTH FAST
If you want to lose weight or reset your health and also want something…
✓  Easy
✓  Effective
✓  Delicious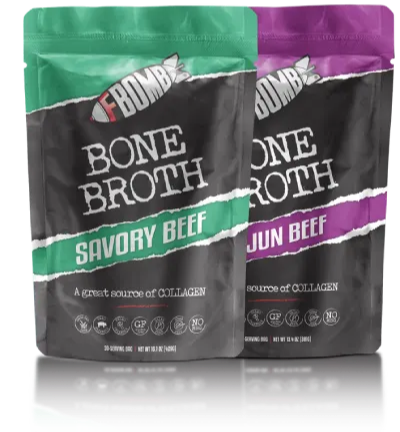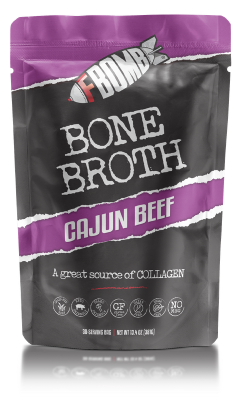 WHY DO A BONE BROTH FAST?
Helps reset your digestive health

Keeps your satiation, protein, electrolytes and nutrient intake up while still getting the benefits of a fast

Supercharges your body with collagen

Helps kickstart ketosis for those following a LCHF diet
Bone broth is a rich, superfood source of collagen. A variety of health benefits are associated with consuming collagen, including:
Improving skin health, such as elasticity and hydration

Supporting joint health, reducing inflammation, and relieving joint pain

Enhancing bone strength and minimizing bone loss

Helping boost muscle mass and strength

Promoting heart health and reducing risk of heart-related disorders

Increasing the strength of your nails and enhancing hair growth
Plus, bone broth is one of the most satiating foods on the planet. Yes, it makes you feel even fuller per calorie than boiled potatoes or eating meat itself. So fasting with bone broth is the most satiated you'll feel doing a fast.
Doing a bone broth fast to reset your body only takes 5 days.
HOW TO DO A BONE BROTH FAST
Consume 5-8 cups of bone broth, in addition to herbal tea and water.
That's it!
You can add some gut-friendly MCT Oil to one of your cups of bone broth if you want to increase your calories a bit.
Consume four to six cups of bone broth on these days, adding a healthy fat like MCT Oil or Coconut Oil to one to two of those cups for increased energy.
Eat one Paleo-friendly meal with a balance of protein and veggies these days.
Keep bone broth as a part of your daily routine by drinking at least one cup per day to maintain the benefits.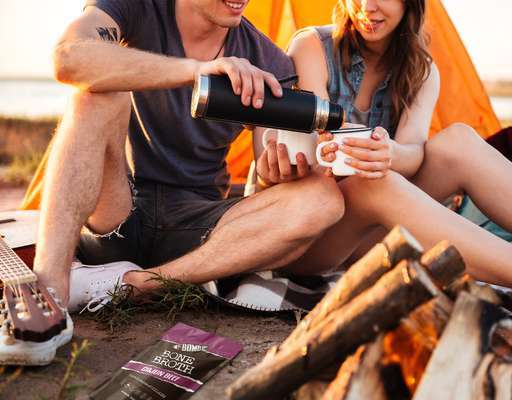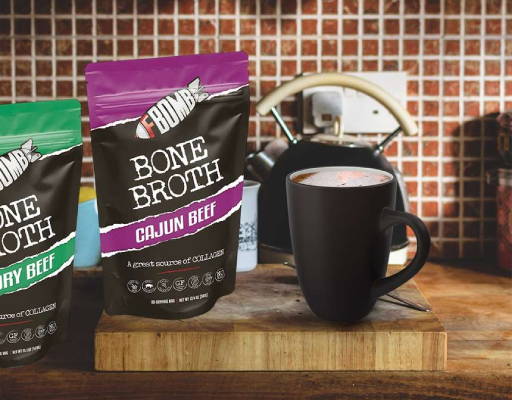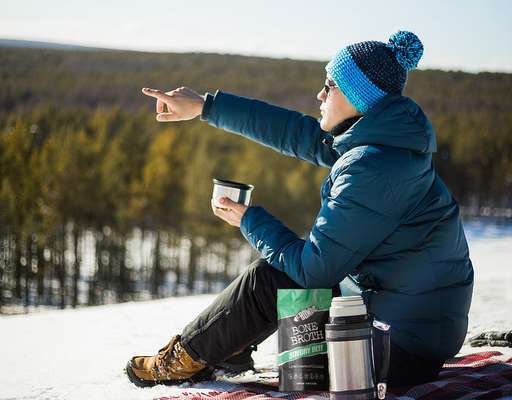 ---
Okay, now that you know how it works, are you ready to reset your body?
Buy your bone broth now to kick off your fast!
Hearty, robust, natural herb flavor
Sourced from grass-fed pasture-raised beef
Free from hormones and additives
Non-GMO
0% Daily Value Carbs
Made from real bone broth
---
Bone broth with a spicy kick
Sourced from grass-fed pasture-raised beef
Free from hormones and additives
Non-GMO
0% Daily Value Carbs
Made from real bone broth
---